---
Rossana Holmes
Featured in the show "Forever Patsy"
---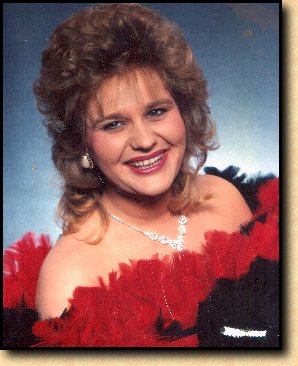 FOREVER PATSY - not just an enviable sentiment, but also the title of one of the best tribute shows around, starring Rossana Holmes. But, you ask, who is Rossana Holmes?
Rossana has come a long way since she was first discovered at the age of 10 in her home province, New Brunswick. Prior to that, she had attended one of England's most prestigious stage schools, The Italia Conti in London, where she diligently applied herself to the mysteries of ballet, tap, jazz dance and acting, but it was her incredible voice that won out in the long run.
Following a breakthrough performance at the National Atlantic Exhibition, her family was approached by an established country star and her management, seeking to take the youngster on the road. Rossana's parents, wisely, decided that she had to finish her education before the bright lights drew her away.
Instead, she stayed at home in Saint John, doing the occasional television show and continuing to learn the three R's while expanding on her earlier education in the performing arts. Then, about 4 years ago, Rossana discovered the music and personality of Patsy Cline. At first, she would do Patsy only occasionally, and mostly for family and friends, but it led, quickly enough, to an invitation to appear as part of the Las Vegas Legends tour followed soon after by a similar turn with the Ultimate Tribute Cabaret Show.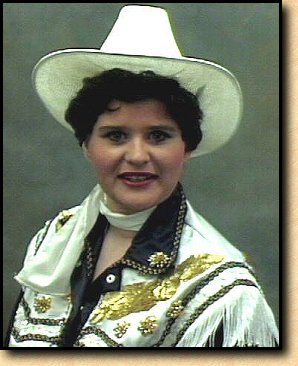 Finally, recognising that the audience response to her version of the much copied Patsy Cline could be her ticket, the Forever Patsy show was conceived and mounted with Rossana as the star. Not content to perform just the music, it was decided that care had to be taken with the overall package to make it the ultimate experience for the audience.
Therefore, besides hearing Patsy's "voice", channeled through Rossana, those who attend Forever Patsy also "see" Patsy Cline. Rossana has adopted the appearance of the 50s superstar with costumes based on the western gear the late diva wore on her myriad appearances on such TV shows of the past as Arthur Godfrey's show. She also moves on to the gowns that became her new look following the traffic accident that almost ended Cline's life.
There have been, of course, many shows paying tribute to Patsy Cline over the years, and, in some cases, they have provided a pathway to stardom for many a young hopeful. Rossana Holmes is now in the category of young hopeful, but the reaction to her performances across Canada lead one to think that, perhaps, one day, another young hopeful may be performing in a show called Forever Rossana. There are rumors that she has already been nominated for the Directors Award for a Rising Star Cloney by a member of the International Guild of Celebrity Impersonators and Tribute Artists and fingers are crossed that she will be the winner at their event in 2003.
She's beginning to show up on television regularly throughout Ontario, Canada, where she now lives, and will be doing more and more appearances both in Canada and in the United States. Her gift is truly unique and something that no artist member can walk away from without remembering Rossana Holmes with the same respect they had for Patsy Cline.
---
NEWS RELEASE
The International Guild of Celebrity Impersonators and Tribute Artists Inc. awarded a "Cloney Award" for the Best Female Musical Star Impersonation at their Convention held in Las Vegas from June 1-4, 2003 to Rossana Holmes.
This is a great honor for Rossana Holmes, a Burlington, Ontario resident, to win this coveted award, but also for Canada.
Rossana Holmes performs in the show "Memories of Patsy", which recently appeared at the Hamilton Place Studio Theatre and The Old Roxy Theatre in Mount Forest under the name "Forever Patsy". As 2003 is the 40th year of the anniversary of the death of Patsy Cline, the show was changed to the new name, to reflect this anniversary. Rossana is also an established entertainer in her own right, singing all the hits of the divas, from Streisand to Whitney to Bonnie Tyler.
---
Email: patsytribute@yahoo.com
---
Song samples from Rossana's promotion CD:

Always
Back in baby's arms
Crazy
He called me baby
Faded love
Someday
I fall to pieces
Where the boys are
Hero
Love will lead you back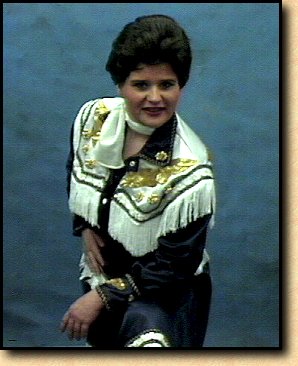 Photos courtesy of Anita Welsh.