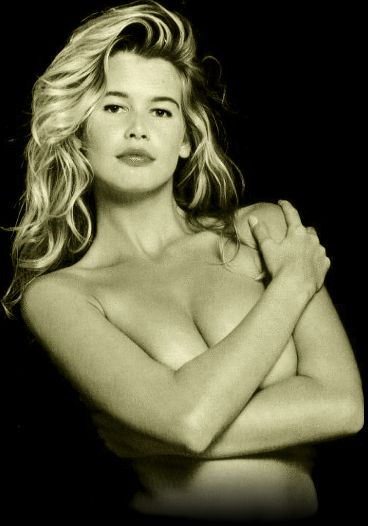 Site information:
This site is created by me, Per Jonsson, in Sweden. It contains 552 pictures of Claudia. All files named nsih* are scanned by me, and they are all in the 1024x768 pixel range. All the others are images that I collected from various BBS's here in Sweden during the mid '90s, and recently from the Internet. The site was online during 1996 - 1998, and then it was removed for various reasons, but now it is back again, with more pictures and improved layout!
The quality and size vary among the images that I have not scanned myself, but I have tried to include only images that I feel have a fair quality. There may be a few duplicates.
The files are divided into 20 pages. Each page shows clickable thumbnails that can be used to view each picture on that particular page, and there is also a zip file containing all the images, if you prefer to download all the files directly. The site is best viewed at 800x600 or 1024x768 pixels. I guess the thumbnails will be too small to view in a higher resolution than 1024x768.
My nsih* files contains, among other things, Claudia's calendars from 1995 (page 2, nsih-156 to nsih-170), 1996 (page 2-3, nsih-824 to nsih-837) and 1997 (page 9, nsih-959 to nsih-971). And in page 12 I have included the calendars from 1993 (cs-9301 to cs-9312) and 1994 (cs-9401 to cs-9412), but those are not scanned by me, but the quality is quite good anyway... :-) And page 20 contains pictures from Claudia's wedding!
I have also added a memory game to the site!
Quick links:

[Page 1] [Page 2] [Page 3] [Page 4] [Page 5] [Page 6] [Page 7] [Page 8] [Page 9] [Page 10] [Page 11]
[Page 12] [Page 13] [Page 14] [Page 15] [Page 16] [Page 17] [Page 18] [Page 19] [Page 20]
[Memory game]