---
| | | |
| --- | --- | --- |
| | The Darlene Conner Appreciation Page | |
A tribute to Sara Gilbert
Online since 1996

---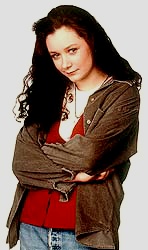 Sara Gilbert

Darlene Conner, the younger daughter in my favorite comedy series, "Roseanne", deserves her own appreciation page. She acts very cool and seems to be very independent, but inside there is a soft little girl, that is kind of lonely, and needs to be seen for what she really is, a teenage girl... In one of the episodes she had to write a poem for school, and she didn't like to do that, but Roseanne made her do it. And it later turned out to be the best poem in her class, so she was told that it would be a good idea if she read that poem on the school's Culture Night. But she would rather stay at home to watch a ball game on TV, but again Roseanne made her see the light... So... Darlene read her poem on Culture Night, and it turns out that her poem really shows how she feels inside... In the beginning of the poem Roseanne and her sister Jackie are amused, but later they understandably get more serious and finally deeply touched by Darlene's poem...
And the poem, called "To whom it concerns" goes like this:

To whom it concerns, Darlene's work will be late,
it fell on her pancakes and stuck to her plate...
To whom it concerns, my ma made me write this,
and I'm just her kid, so how could I fight this...
To whom it concerns, I lost my assignment,
maybe I'll get lucky, solitary confinement...
To whom it concerns, Darlene's great with the ball,
but guys don't watch tomboys when they're cruising the hall...
To whom it concerns, I just turned thirteen,
too short to be quarterback, too plain to be queen...
To whom it concerns, I'm not made of steel,
when I get blindsided my pain is quite real...
I don't mean to squawk, but it really burns...
I just thought I'd mention it, to whom it concerns...

Click here to listen to the poem! (MP3)



Darlene Conner is played by Sara Gilbert. Sara was born on Jan 29, 1975, and is the sister of Melissa Gilbert, who also is an actress who became known to the world as Laura Ingalls in the series "Little house on the prairie". (Here in Sweden we could recently see Melissa in the excellent TV-series "Sweet Justice"). Sara graduated with honors from Yale University in 1997. If you have an additional picture of Sara, or some interesting info or news about her, please e-mail it to me!


For information about Sara's work, go here!

Here are a few links to other sites about Sara and the "Roseanne" series:

The Unofficial Sara Gilbert Fan Page
The Mad-Hatter's Sara Gilbert Fan Page
Sara Gilbert page at Fansites.Com


---
---
This page has received the Actor Award
from French Natural Publishing!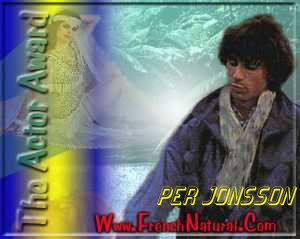 ---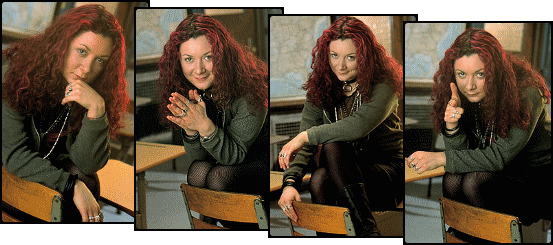 Click on a picture to see the full size version!
Photos courtesy of 20th Century Fox.
Shown by permission.
---

---
Visit Ananova! The world's
first virtual newscaster!
---

---

---
Visit my personal homepage!
---
Visit my Patsy Cline site!
---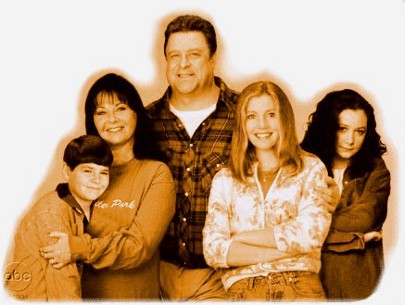 The Conner family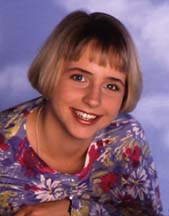 Lecy Goranson


From the left: DJ (Michael Fishman), Roseanne (Roseanne Arnold), Dan (John Goodman), Becky (Sarah Chalke) and Darlene (Sara Gilbert). Note that Becky was played by Alicia "Lecy" Goranson (above right) during seasons 1 thru 5, and was replaced by Sarah Chalke from season 6, because Lecy left for school, and she has now graduated from Vassar College. If anyone has more pictures of Lecy, please e-mail them to me!



More pictures of Sara and Lecy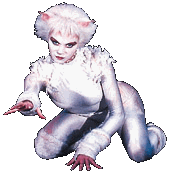 ---
Go back to Per's Part of Cyberspace.
---