---
Original Cats art by Michaela Olofsson
---
I have purchased the watercolor paintings, and
the pencil drawings below, from the artist
herself, Michaela Olofsson. She was a student
at the high school where I work, and she graduated
in 2000. She is a very talented artist indeed!

Click on a picture to see the full size version!
Jemima (Sillabub)
| | |
| --- | --- |
| | |
| Rumpleteazer | Victoria |
| | |
| --- | --- |
| | |
| Jemima (Sillabub) | Bombalurina and Demeter |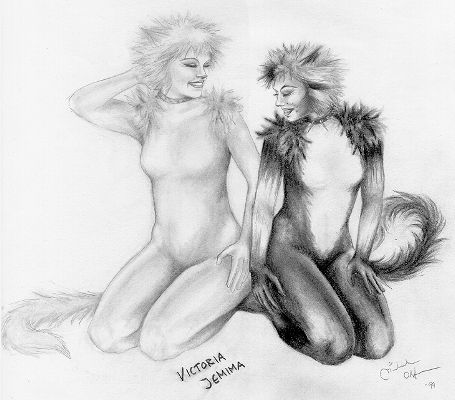 Victoria and Jemima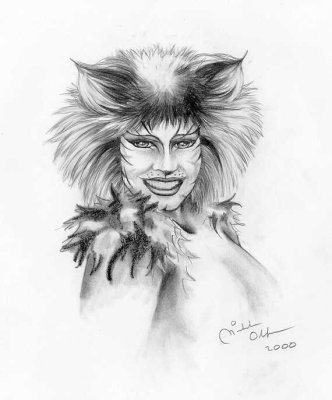 Bombalurina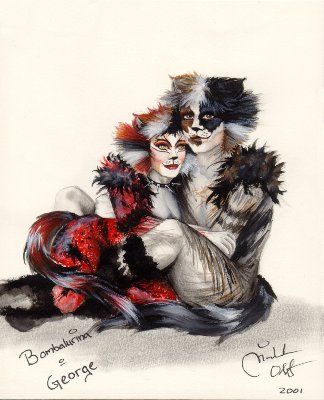 Bombalurina & George
(A gift from Michaela!)

Click on a picture to see the full size version!

I have also purchased a Mermaid (acrylic) which Michaela
painted in 1998, and a made-up Cats-like character called
Tailkinker (watercolors and acrylic) from 2001! And
she has also painted a portrait of Patsy Cline (watercolors)
on my request. Click here to see that portrait!

Artist: Michaela Olofsson
Owner: Per Jonsson
Click on the banner below to go to Michaela's
homepage, where you can see more of her work,
and she also has a few items for sale there!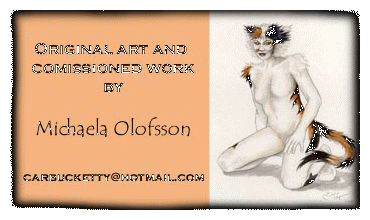 This page has received the Artistic Excellence
Award from French Natural Publishing!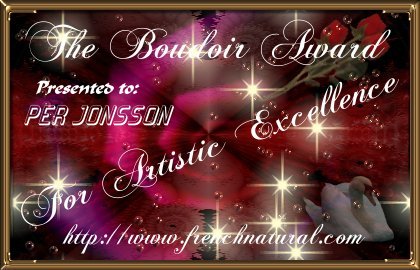 Visit Ananova! The world's
first virtual newscaster!

Visit my other sites:
Personal Homepage
A Tribute to Patsy Cline
My Jean Harlow Photo Collection!
My Norah Jones CD Album Collection!
The Darlene Conner Appreciation Page
My pinball machines!
My picture discs!
My current desktop