---
My picture discs
---
I have made thumbnails showing my picture discs,
divided into 12" discs, 7" discs and shaped discs.
Click on a category to go to the corresponding page.
And below you see two pictures showing the discs
that I have up on the walls at the moment.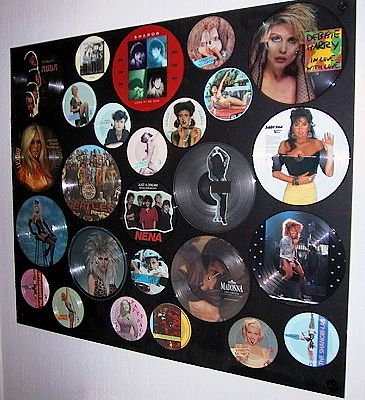 Visit Ananova! The world's
first virtual newscaster!

Visit my other sites:
Personal Homepage
A Tribute to Patsy Cline
Original "Cats" art by Michaela Olofsson
Michaela's homepage
The Darlene Conner Appreciation Page
My pinball machines!
My current desktop